It was the best of times, it was the worst of times… It can be hard to keep your cool when you're a celebrity. The only thing everyday people love more than a star on the rise, is a star on a downward spiral of crazy.
These celebrities broke down hard. Here's a look back at six of the most famous crazy celebrity moments of the 2000s.
Tom Cruise on Oprah
May 22, 2005
The 2000s had a lot of iconic celebrity moments. This one was hard to describe, because it wasn't so much a meltdown, but it did get many people questioning the sanity of one of Hollywood's biggest stars, especially one who was deep in the throes of scientology craziness. Tom Cruise went on the Oprah Winfrey show, seemingly to plug his new movie, War of the Worlds.
What followed was a bonkers interview that included jumping on a couch, screaming, fist-pumping, and kneeling on the ground in a huge "romantic" gesture to his then-girlfriend, Katie Holmes. While the moment definitely got people talking, it barely made a dent in Cruise's career, and he remains one of the world's biggest stars to this day.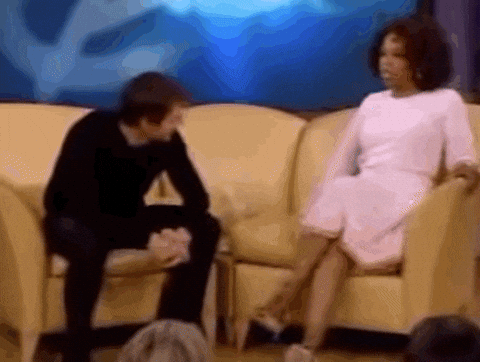 Mel Gibson DUI
July 30, 2006
By the mid-2000s, Mel Gibson's career had slowed a bit. The Oscar winner's roles in Signs and We Were Soldiers were enough to vaguely keep him in the public consciousness, but his star was beginning to burn out. So, it didn't help when in 2006, he made headlines when he was pulled over for a DUI, and proceeded to go on an insane, sexist, anti-Semitic tirade to the arresting officer.
Gibson tried to mount something of a comeback, but after another incident in 2010 involving him making more terrible, hate-filled rants leaked online, he decided to return to the shadow dimension from whence he came, only occasionally popping up for air. And the world is probably better for it.
Kanye West Doesn't Care About George Bush
September 2, 2005
Leonardo DiCaprio, Lindsay Lohan, Kanye West and other celebrities came together for a charity telethon in support of hurricane Katrina's victims, with many celebrities agreeing to play any part they could to help. As comedian Mike Myers finished reading his lines off the teleprompter, Kanye West made the fateful decision to ad-lib.
"George Bush doesn't care about black people"
Myers, looking like he'd just been shot in the head, stared blankly into the camera and continued his lines – probably wanting to now call the help line he was promoting. But Kanye's point was made and this moment will forever live on peak 2000s celebrity moment.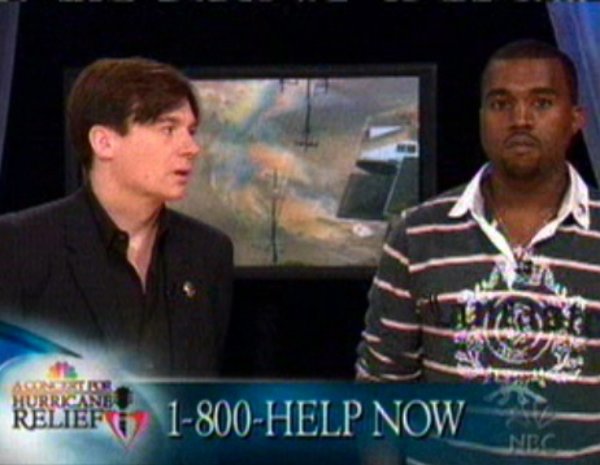 Britney Spears Shaves Her Head
February 16, 2007
For fans of Britney Spears, it's a day you won't ever forget. That was the day when Britney, tired of being followed by paparazzi, walked into Esther's Haircutting Studio (which is still open, by the way), grabbed a pair of clippers and shaved her head bald.
The infamous meltdown continued on as she grabbed an umbrella and began to smash the window of a paparazzi's car. Ten years later, the umbrella is for sale at an estimated price of $100,000. While that may seem high…it's Britney, bitch!
Blanket are you O.K, are you O.K, are you O.K Blanket?
November 19, 2002
It was 16 years ago when Michael Jackson made the terrible mistake of dangling his new baby, Prince Michael Jackson II (better known as Blanket), out of a window in Berlin. Fans, first screaming in adoration of the pop star, began screaming in horror as he seemed to be struggling to keep a good grip on the infant.
Jackson later admitted that the whole stunt was a mistake, and that he was simply too excited to show off his new son, and would never want to endanger his life.
Today, Blanket stays away from the spotlight.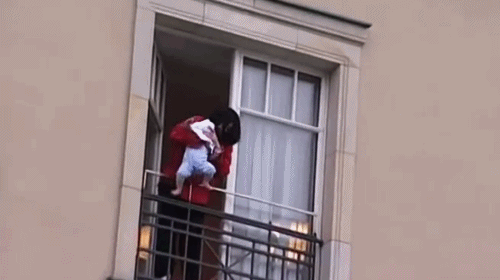 Janet Jackson's Wardrobe Malfunction

February 1, 2004
Janet Jackson and Justin Timberlake, two of music's biggest stars, took the stage during the Super Bowl 38 halftime show.
The duet preformed the song "Rock Your Body", paired with a lot of suggestive dance moves. When Timberlake reached the final line of the single, "I'm gonna have you naked by the end of this song," it appeared he took that quite literally, and ripped part of Jackson's shirt off, revealing her breast. The incident has been referred to as "Nipplegate", and it's speculated that this was publicity stunt planned by Jackson's team.
Enter Jawed Karim, an innocent young man interested in watching the moment again, perhaps for scientific reasons…
One problem. You couldn't rewind live television and Karim couldn't find the video online anywhere. So, the idea to create a destination to watch and share videos on the World Wide Web was born.
Thanks, Janet Jackson's nipple.